Top Tucson Builders
Richmond American Homes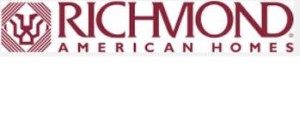 Forty-nine homes were built near the entrance of Sycamore Canyon (aka Block 1 on the Neighborhood Map) by Richmond American Homes. The model and one other are home are all that remain available for sale.  For more information, call Richmond American at 520-498-4155. Click HERE to see the Neighborhood Map.
The Estates at Sycamore Canyon, Sombra Homes, Pepper Viner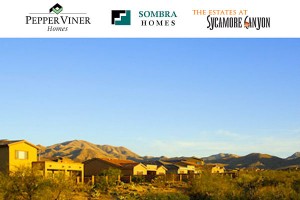 The community of Sycamore Canyon is diverse by design. Sombra Homes offer a variety of attractive and desirable homes. All of the homes, however, adhere to strict design guidelines. These guidelines pertain not only to architectural standards, but to the community's goal of minimizing the effects of development on the natural environment.
The architectural themes of the homes flow from traditional southwestern styles, and compliment the unique Upper Sonoran Desert landscape. Rural Residential and Village Estate homes feature native landscaping in front, and natural yards in back. Streetscapes and building placement follow the natural contours and landforms, keeping grading to a minimum. When grading is unavoidable, the land is restored and regenerated.
Spacious estate-size homesites measuring approximately three acres are now available at The Estates at Sycamore Canyon. Prices start from $80,000 with seller financing available. Represented by Alex Argueta (520) 219-1815 at Remington Realty.